DENISE HERMAN
Denise Herman is the founder and head trainer for Empire of the Dog.
Denise is a Valedictorian Graduate of the Academy for Dog Trainers-widely considered the "Harvard of dog schools". After graduation, she was hired as a staff trainer at the SF SPCA and opened Empire of the Dog[nyc] in 2000-or as she refers to it "at the turn of the century".

In conjunction with the Nylabone company, Denise authored a set of CLICKER TRAINING KITS for pet dogs and recently she completed the videos YOUR FIRST DOG and YOUR FIRST CAT available on iTunes. Denise has been featured as a trainer in DOGFANCYmagazine, RESCUE INK, PupCulture Magazine and MODERN DOG magazine most recently. Photography is a hobby and she POSTS on INSTAGRAM as EmpireOfTheDog.


Shana O'Hara
Shana has many hats she wears for us. Shana trains dogs in private lessons and also serves as our operations manager-so she'll often be responding to your initial email inquiries. Shana is a new mother and dog parent so she's our GO TO woman for many of our new baby/dog issues. She is a graduate of the DTIA from 2013.

Jennifer Bitkower
Jennifer joins the Empire team with over a decade of dog training experience under her belt. Like many of our trainers, Jennifer is also an honors graduate from the San Francisco SPCA Academy for Dog Trainers. She teaches both group classes and private lessons. Clients say they love the enthusiasm she exhibits as well as her flair for making what seems impossible, possible.

Empire of the Dog

Founder, and Head Trainer Denise Herman has been training family pet dogs since before the turn of the century! [Well, that's over 12 years now!] and Empire of the Dog has been one of NYC's top reviewed dog businesses for over a decade. Presently Denise has three separate eBooks under her belt; Your 1st Dog and Your 1st Cat - available on iTunes and also CLICKER DOG TRAINING, on iTunes.
Empire of the Dog has been featured in DOGFANCY, PupCulture and in the book, RESCUE INK.
Denise stays active in dog rescue and works with several rescue and adoption groups incluiding Waggy Tail Rescue, Dog Habitat, Red Hook Dog Rescue and Animal Haven Shelter. Denise has written for the award winning Bark Magazine, Tails Magazine, The Nest and more.
Recently, Denise wrangled dogs for the new show "MY DOG ATE WHAT?".
She has appeared on NY1, WNBC New York and ANIMAL PLANET.
We are also proud to work with the Mayor's Alliance for Animals to provide discounts for dog's adopted from our city's shelters.
More on Denise's education.
See what our clients have to say about us at citysearch.com and Yelp.com. Visit our FACEBOOK GROUP for dog trivia and dog related updates
Click here to See Denise's trained dog in action! 1.2MB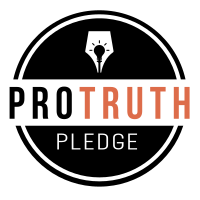 We signed the Pro-Truth Pledge:
please hold us accountable.